Beautiful organic sculpture by Anita Drexler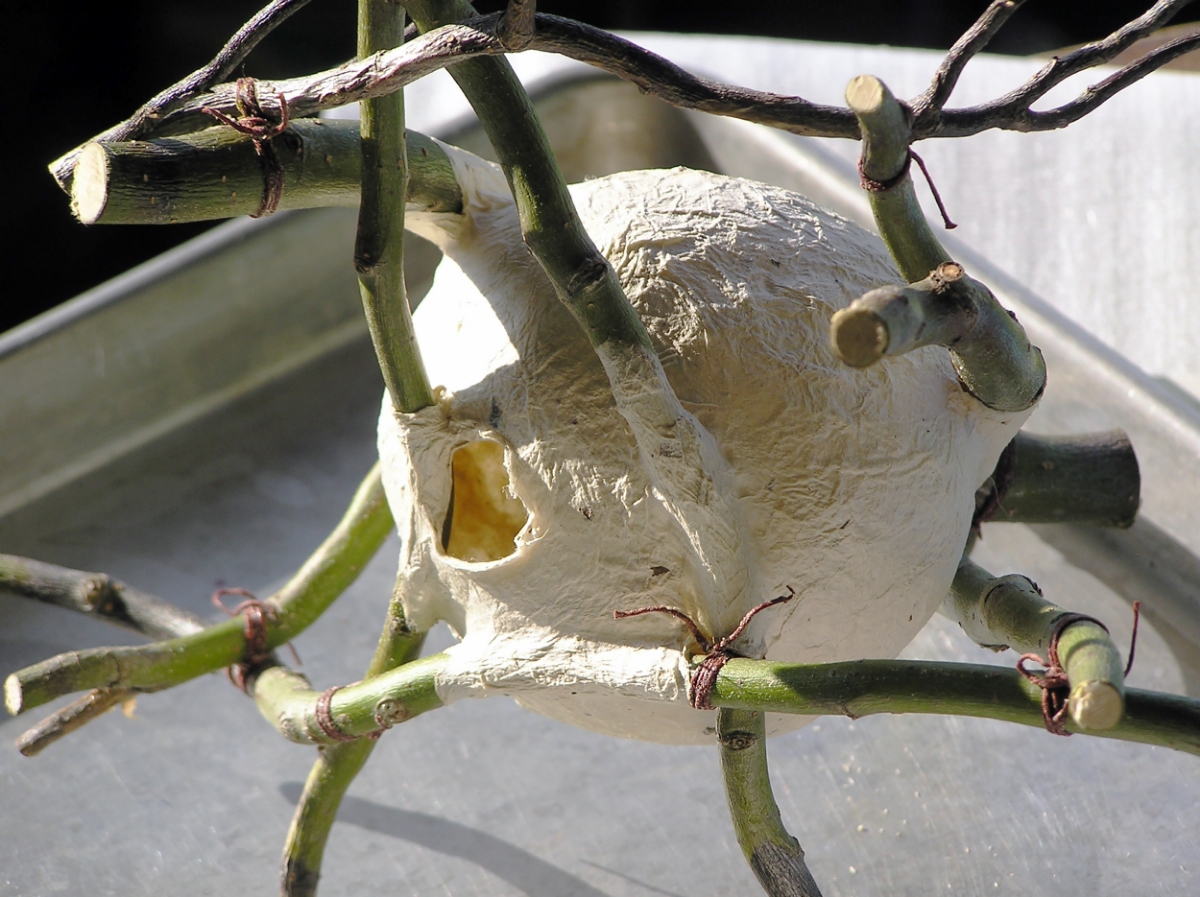 Excellent lampshade by Anita Drexler.
Henry adding more pulp to his large sculptural lamp piece at home with assistance of family members.
Earlier stage of Anita's lampshade with stocking armature still in place until pulp is dry and can be removed.
Henry at work applying pulp to smaller areas of his sculpture with a turkey baster.
Bonnie applying cloth to her willow armature.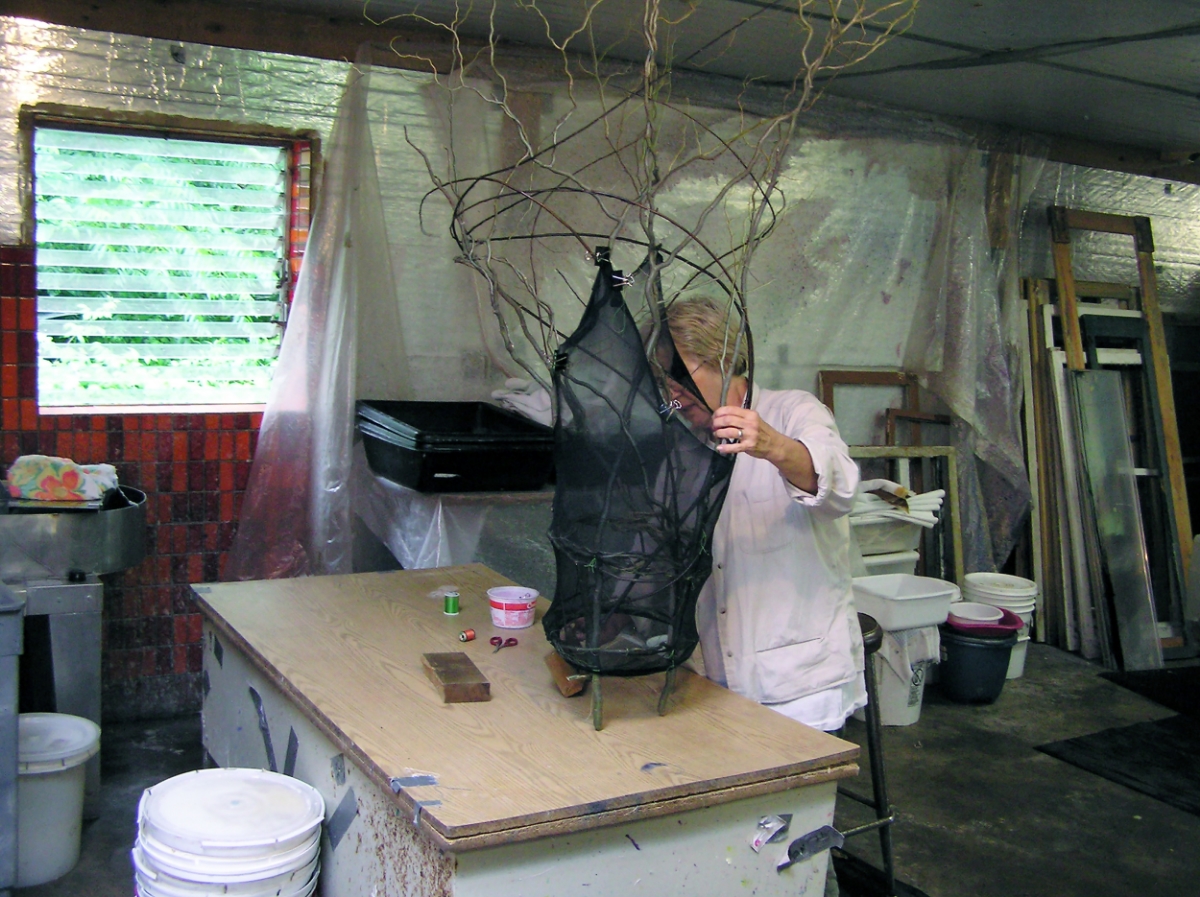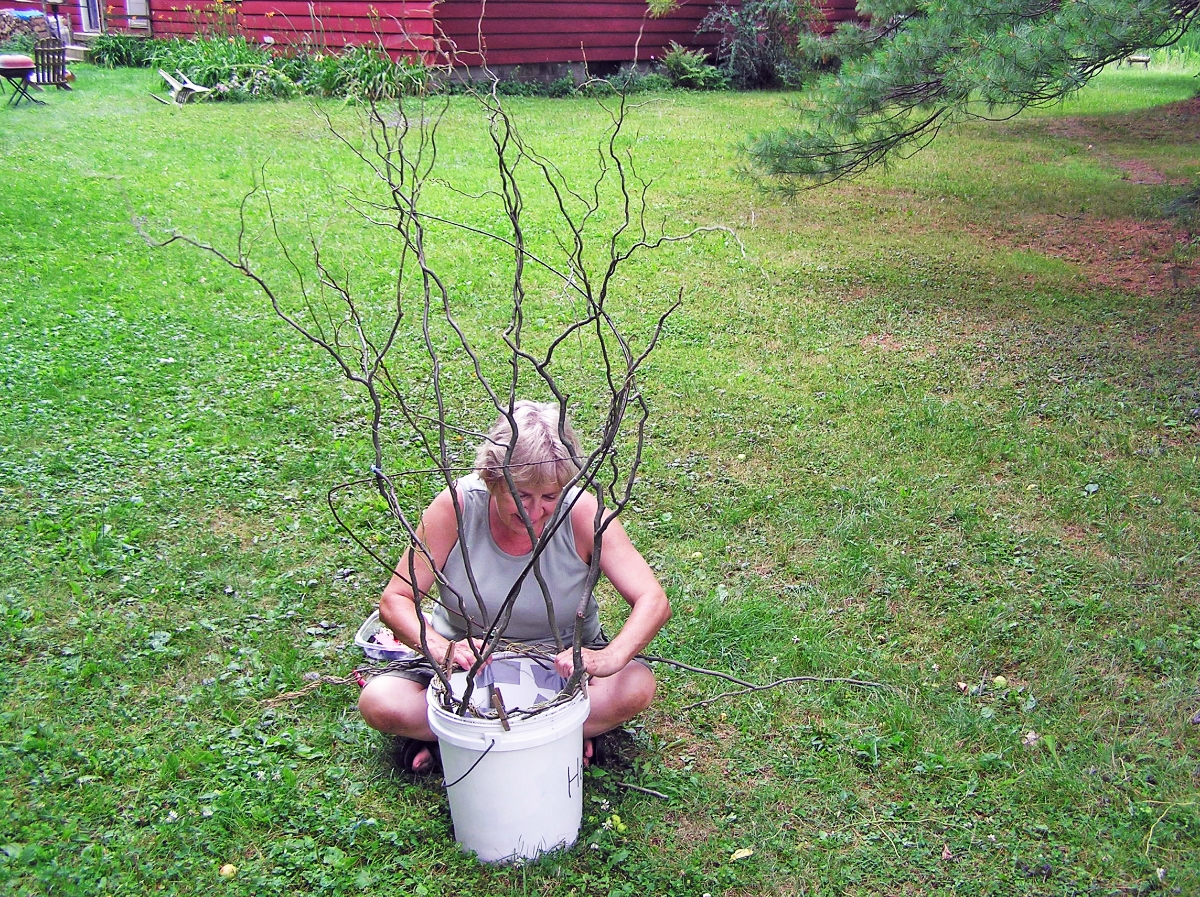 Rosalind applying pulp to her armature.
Catherine's beautiful handmade paper lamp shade.
I am helping Catherine with her handmade paper lamp shade.
Rosalind applying cloth to her willow sculpture.
Catherine holding her willow armature.
Selecting which willow they want to use for their structures.
Kozo and Gampi fibers soaking in pails prior to cooking, rinsing and beating.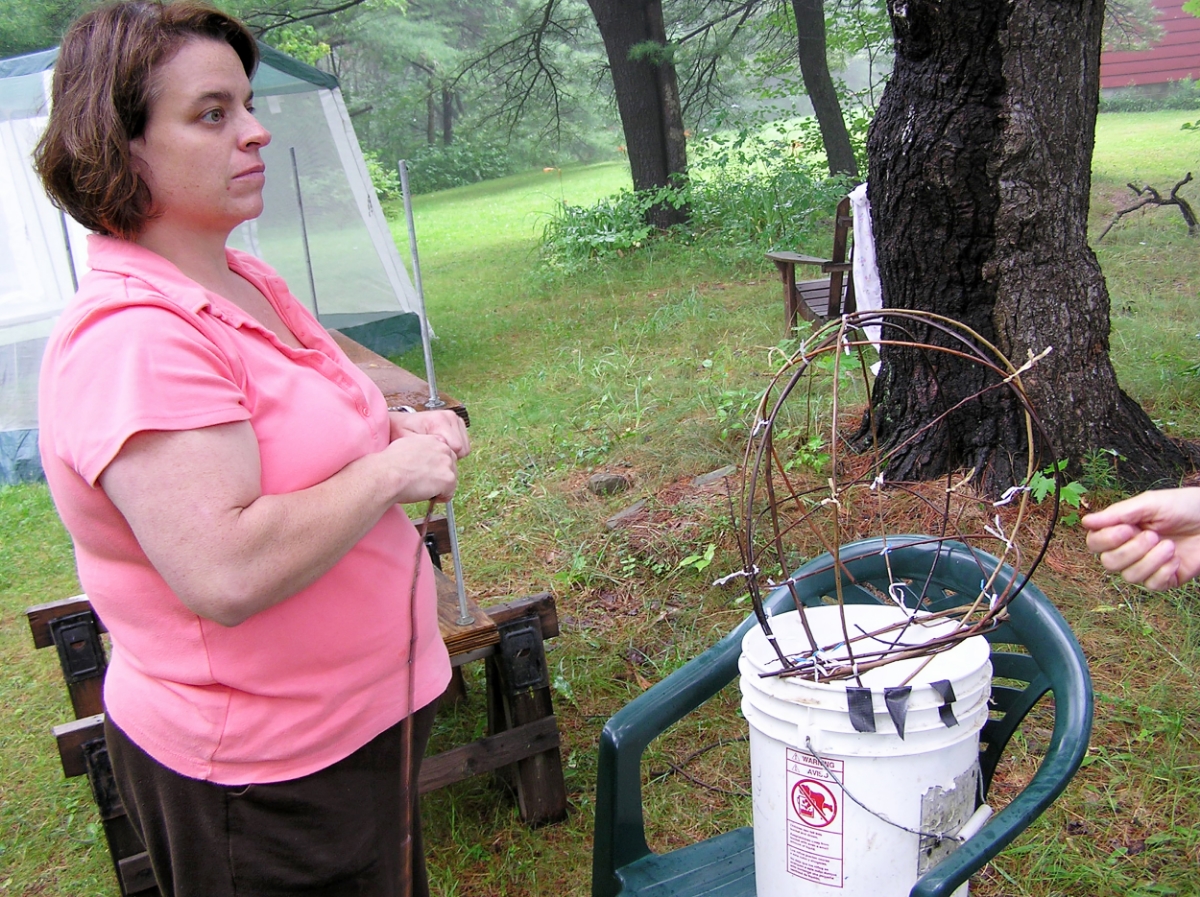 Tony removing the cloth from his handmade paper sculpture.
Holding Colleen's sculpture in place, while she pours pulp into it.
 
Anita's organic style handmade paper lamp in place at her home.
Lamps by Bonnie Gale on exhibit.
One of my paper lamps. This one is now in the home of Alice.